Johnny Ryan
is the rudest, most raucous practicioner of
sincere stupid-smart funny drawings
in the country.
And he was nice enough to include my fan letter in the current issue of his ongoing series,
Angry Youth Comix
!
You might know his
Blecky Yuckerella
strips published in many big-city weekly freebies - but certainly not in
The New Yorker
...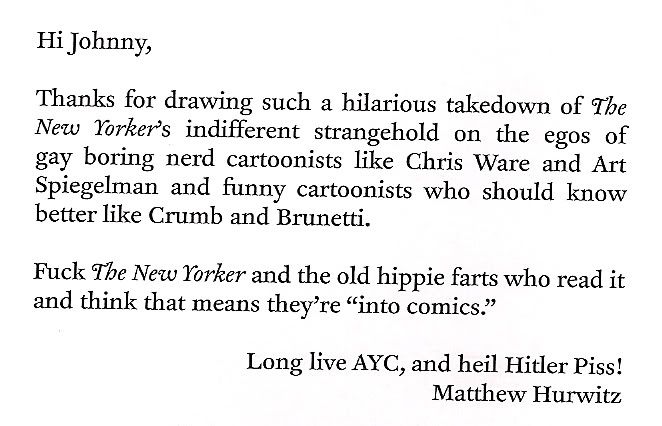 Available now, wherever fine comic books are sold!