This is the third and final post for July since I spent most of my time prepping for, enjoying, and regrouping from a trip to Japan. Please enjoy some pictures. First is the exterior (no inside photos allowed, tragically) of Tokyo's Ghibli Studio museum!
Here's what I could find online that has insider info and images.
The fun bus shuttle that transfers you from the nearest train station to the actual museum. They should spend the extra bucks to make it a real "catbus"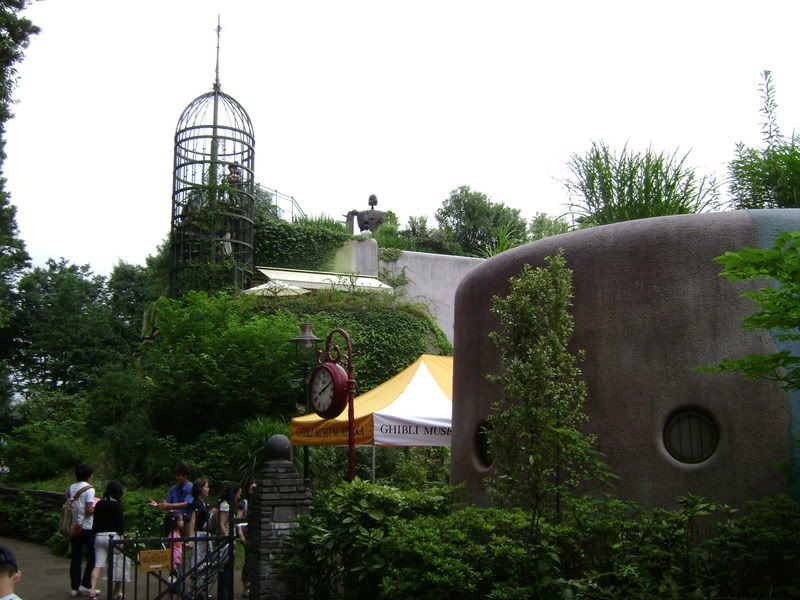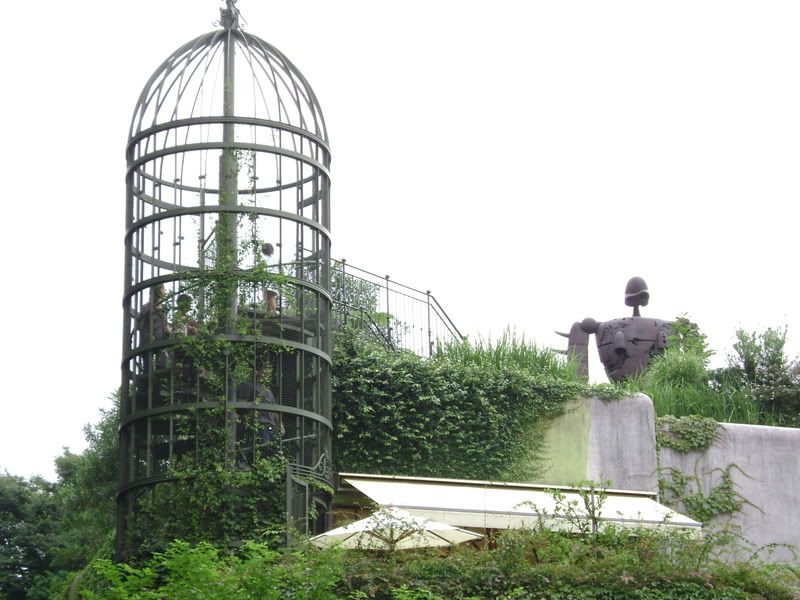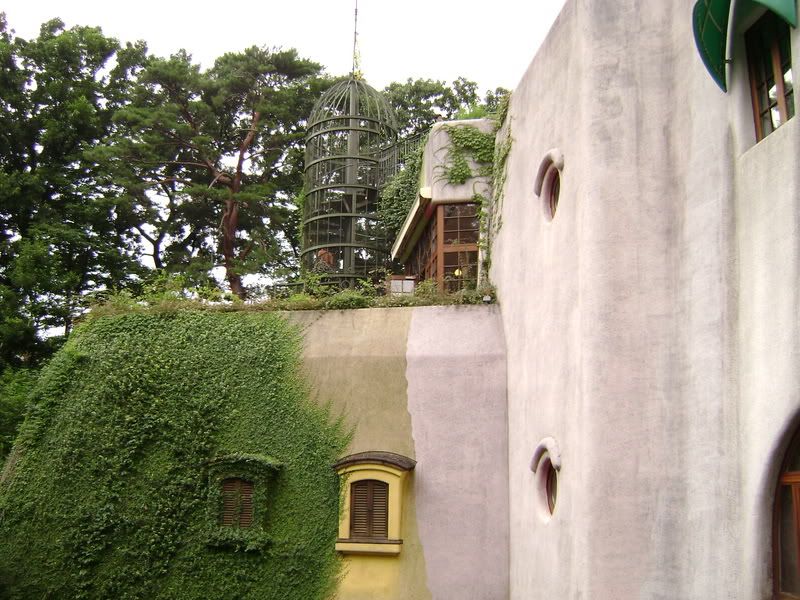 Here's the general look of the place, looking just as magical and inviting as the best spots of Disneyland. Both animation studio's strongest point is idealizing everything, which can get kind of bland onscreen but certainly feels delightful to walk through.
Here's a big old robot from one of their films. Even he is cute and unthreatening, look at those adorable eyes! And looks like Brad Bird ripped him off for The Iron Giant, come to think of it.
My friend has picture of us under it, I'll try n' git it up soon too.
Also of artistic note: the Manga Museum in Kyoto
There aren't really more than one or two exhibits going on at any time, but there are a few charts on the walls about visual perception itself and how the Japanese characters are created -
At the museum cafe were some wall scrawls by the authors of Lupin III, Golgo 13, Captain Harlock...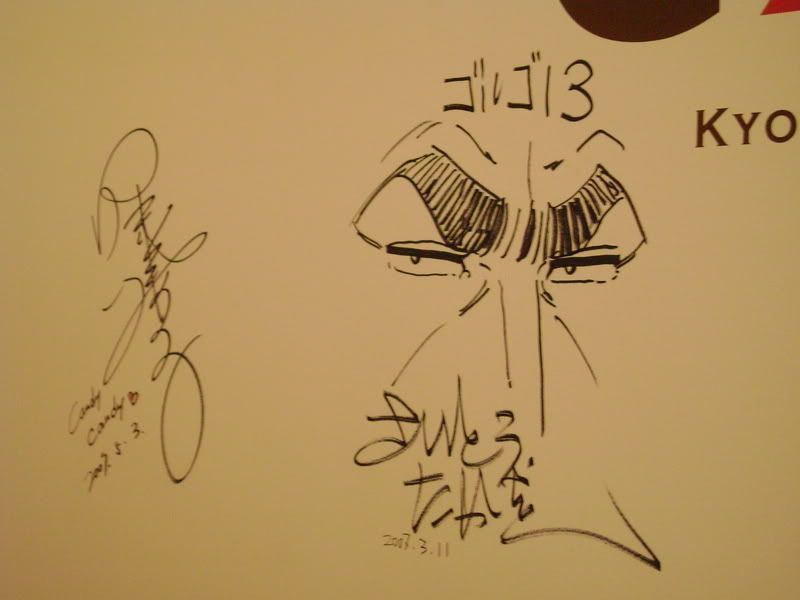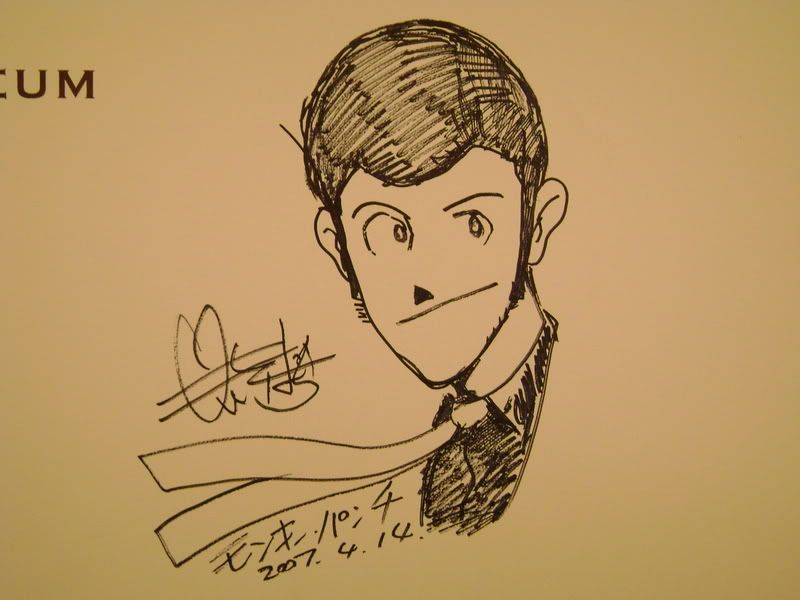 Pretty neat! Also found in the gift shop were nifty Japanese editions of Daniel Clowes books with alternate covers.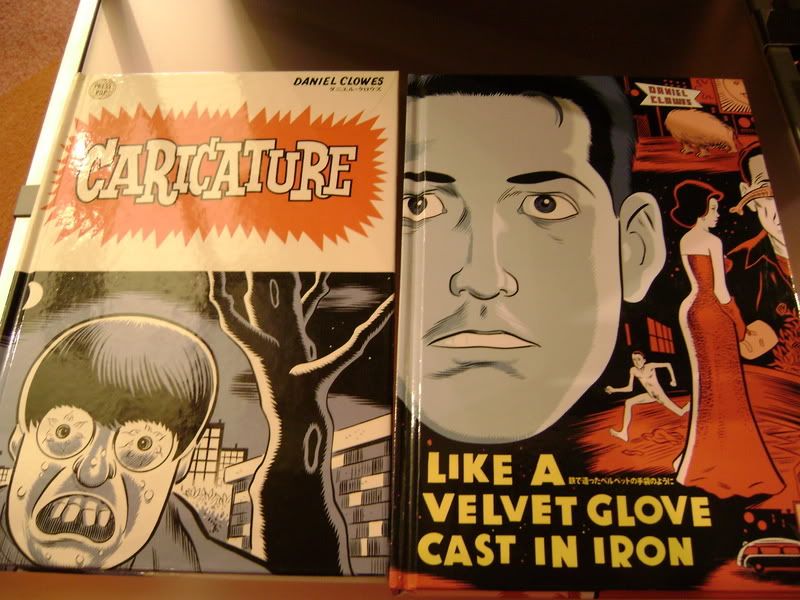 Feel free to view the rest of my vacation photos
here.
Hopefully this post provides a decent segue to the impending continuation of my "Comics and Film" diatribes!